DIGITIZED MARKETING STRATEGY
MAXIMIZE YOUR ONLINE SUCCESS WITH THE LEADING GOOGLE ADS MARKETING COMPANY
Google is one of the best platforms to elevate your online advertising strategy. Finding the right Google ads specialists for your brand plays a crucial role in producing effective yet customized marketing campaigns. JAF Digital has a team of certified professionals that can drive targeted traffic to your website and boost your conversion rates. We are keen on producing creative and customized Google, Twitter, Facebook advertising services and more.
Whether you're a small business or an established brand, we tailor our services to suit your specific goals and budget. From keyword research and campaign creation to continuous optimization and reporting, trust JAF Digital to take your online presence to new heights with our top-notch Google Ads marketing services.
ENHANCING YOUR DIGITAL MARKETING STRATEGY: THE POWER OF GOOGLE PAID ADS
A certified specialist in Google Ads would know and recommend that this online marketing strategy is a worthy investment. With Google's vast reach and extensive targeting options, these ads allow businesses to reach their ideal audience at the right time. The beauty of Paid Google  Ads lies in its ability to provide immediate visibility online. It ensures that your brand is prominently displayed in search results and attracts potential customers.
Include Google Ads in your digital marketing plan and see goal-driven results in no time. Partner with JAF Digital, the best Google Ads Marketing Company in the Philippines that handles local and international clients for years!
SEE YOUR BRAND SOAR ON TOP - GET SMARTER ONLINE MARKETING STRATEGIES WITH JAF!
Level up your business' online marketing with Google Ads that are customized to hit your specific business goals.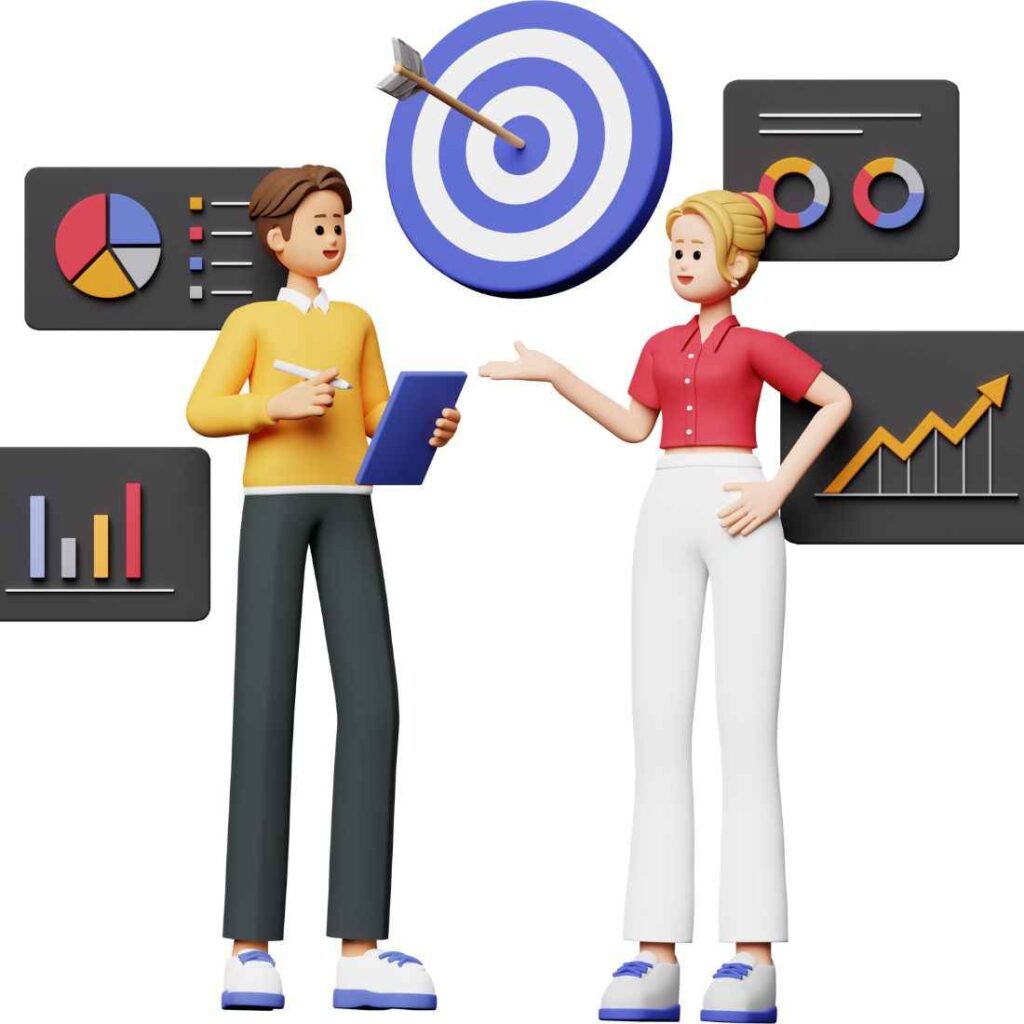 THINGS TO CONSIDER BEFORE HIRING A GOOGLE ADS MARKETING COMPANY
Do not settle for less, understand the value of having a great Google Ads Services in your marketing strategy.
At JAF Digital, we have a team of experienced Google Ads specialists who will conduct in-depth keyword research, create highly targeted ad copies, and optimize your campaigns to improve performance. We constantly monitor and analyze campaign data to make data-driven decisions, ensuring maximum ROI and increased conversion rates for your business.
JAF Digital works with businesses of all sizes and across various industries. Whether you are a small local business looking to increase foot traffic or a global e-commerce brand aiming to boost online sales, our Google Ads services are tailored to meet your specific business goals. Our flexible approach allows us to adapt to your unique industry requirements.
We understand that businesses have different budgets, so we offer customized pricing options that suit your specific needs. Our pricing is based on factors such as the complexity of your campaigns, the ad spend involved, and the level of ongoing management required. We believe in transparency, so you can expect clear and competitive pricing structures without any hidden fees. Contact us for a personalized quote based on your business objectives.
What Clients Say About Our Services
Kristia Ann Mei Antiporda
2023-05-19
This company has been a game-changer for our company in the digital world. Their expertise and dedication have transformed our online presence, generating qualified leads and boosting our brand visibility. Their innovative strategies, coupled with cutting-edge IT solutions, have elevated our operations and protected our digital assets. We highly recommend JAF for anyone seeking to thrive in the digital landscape. Thank you, JAF, for empowering our success!
We, Lofa Consulting and NDIS providers in Australia, are very pleased with the services provided by JAF Digital Marketing & IT Services. They have consistently delivered excellent results and we are happy to recommend them to anyone in need of quality service. Their professionalism and dedication to their clients make them a valuable partner in our business endeavours. We have no regrets in signing up with JAF Digital Marketing & IT Services. Their exceptional services have exceeded our expectations and have brought significant improvements to our business. We are confident in their ability to deliver outstanding results and are grateful for their partnership. We highly recommend them to anyone seeking exceptional digital marketing and IT services.
Jhie has played a big role in marketing my website for my small business. Her team are thorough and did a complete makeover of my website ranking, from checking all the pages for errors, creating blogs to attract traffic, creating shop pages (that I didn't even know it exists!) and social media platform. Within 7 days I was able to see my page ranked again on top and even converting into orders. It really pays well to hire professional digital marketing team and it's a great investment.